Sale!
2023 NFC Smart Watch Men GT3 Pro AMOLED
$70.30 – $78.87
Compare
Description
Flash purchase promotion, price down $11 !
Dear friend, thank you very much for your support, this is a multifunctional sports smart watch! The product has many very useful functions! For example, the NFC function, you can open the door through the watch! Bluetooth calling function, after connecting the Bluetooth of the mobile phone, you can make calls directly! AI voice assistant function, open the function of the watch through voice! There are also some medical functions to monitor heart rate, blood pressure, and keep an eye on your health! All are very useful functions!
New 390*390 AMOLED screen NFC smart watch bluetooth call IP68 Waterproof Weather smartwatch for men
AMOLED (active matrix / organic light emitting diode) is an active matrix organic light emitting diode panel. Compared with the traditional liquid crystal panel, AMOLED has the characteristics of faster reaction speed, higher contrast and wider viewing angle.
Selling Points:
1.AMOLED Display with Idle status
2.HD Bluetooth call (Dial or pick up、can synchronize contacts, call records, display caller name)
3.Personal Data Reviewing for Heart rate, Calories and Steps
4.Support NFC and voice assistant function
5.Support localized UI languages in 24 countries
6.Support IP68 waterproof level
7.The dial market contains many beautiful dials, which can be pushed by the APP. Customize watch faces, place photos. 5 different interface styles, which can be switched at will
Standout Features
Bluetooth calling, voice control, always-on screen, Alipay offline payment, NFC, password unlocking, female physiological cycle, custom dial, Mass dial download, weather forecast, music control, pedometer, heart rate, sleep, sedentary, mileage, blood oxygen, blood pressure , search, calories, push notifications(Phone, SMS, WeChat, QQ, Facebook, Twitter, Instagram, Skype, WhatsAPP, Line, Kakao Talk, others)
Alarm setting, drinking water reminder, gesture intelligent control, do not disturb mode, reminder mode
Chipset Supplier:Realtek
Chipset:8762DT
APP :FitCloudPro
FLASH memory:RAM:192KB,ROM:256KB Flash:128M
Display: 1.36inch AMOLED
Resolution: 390*390 HD AMOLED
Touch Panel: Full screen touch
Battery:260Mah
Type:Lithium polymer
Life time:Normal use 5-7 days, standby 30 days. (depends on personal usage after connection )
Charging time :around 2h
Charging method:Magnetic charging cable
Waterproof:IP68 life waterproof
Bluetooth version:BLE5.0
Bluetooth calls: BT3.0
System version:Android above 5.0 or IOS above 9.0
Watch Language: Chinese, English, German, Russian, Portuguese, Spanish, French, Japanese, Arabic, Dutch, Italian, Czech, Greek, Hebrew, Indonesian, Korean, Malaysian, Polish, Thai, Vietnamese, Finnish, Romanian, Turkish, Croatia
App language:Simplified Chinese, Traditional Chinese, English, Ukrainian, Russian, Croatian, Hungarian, Turkish, Greek, German, Italian, Czech, Slovak, Japanese, French, Polish, Persian, Thai, Swedish, Finnish, Dutch, Portuguese, Spanish, Albanian, Arabic, Korean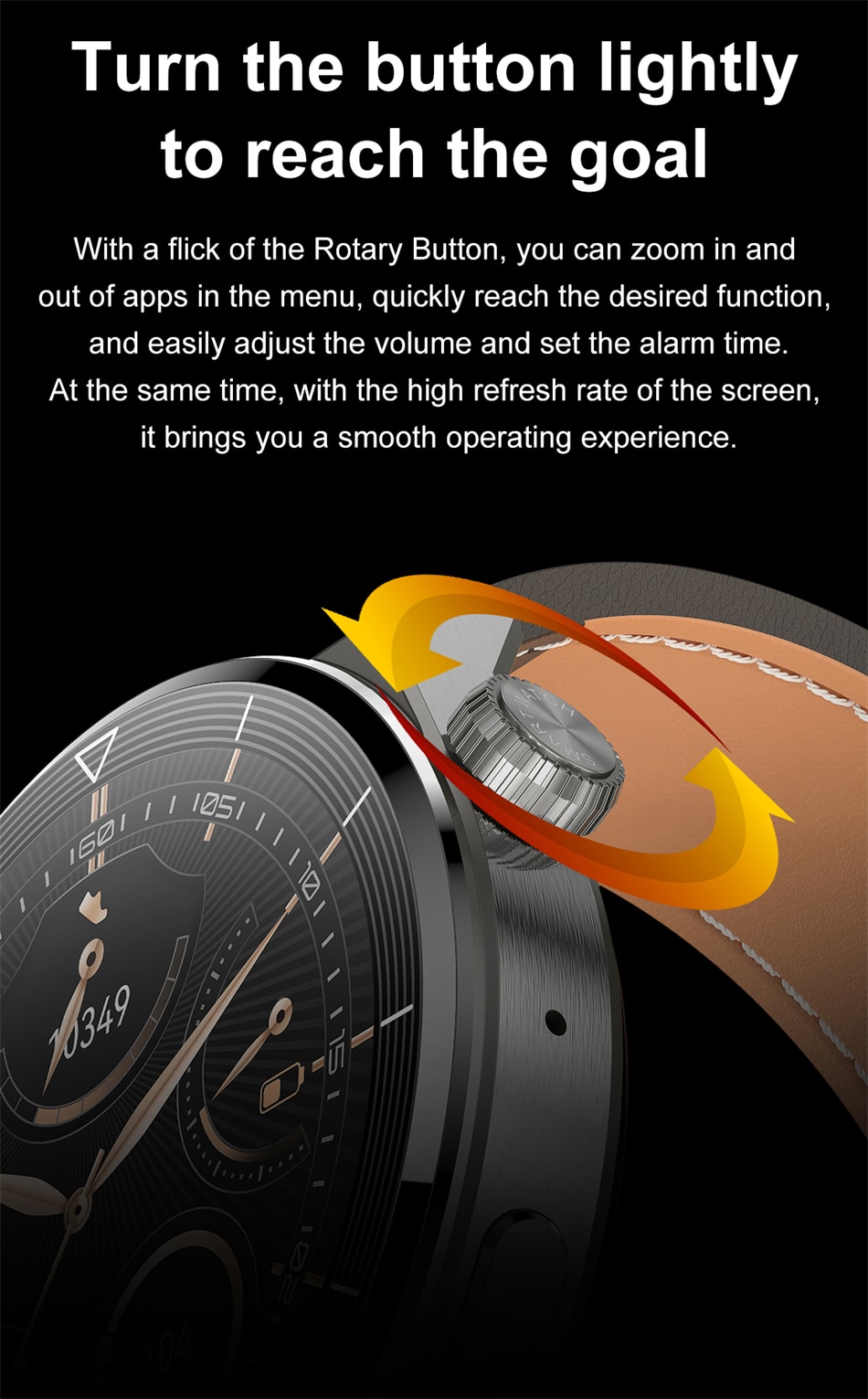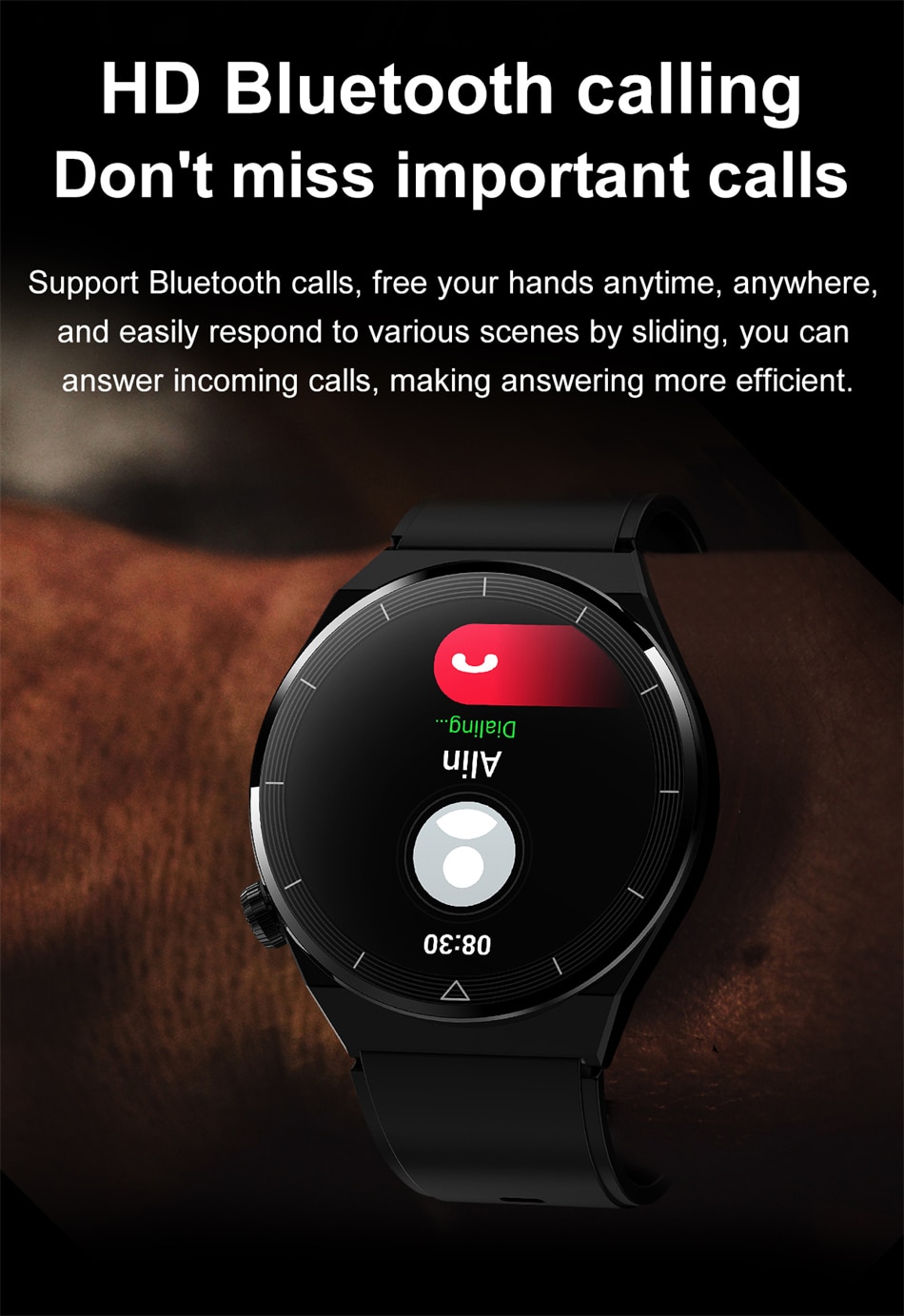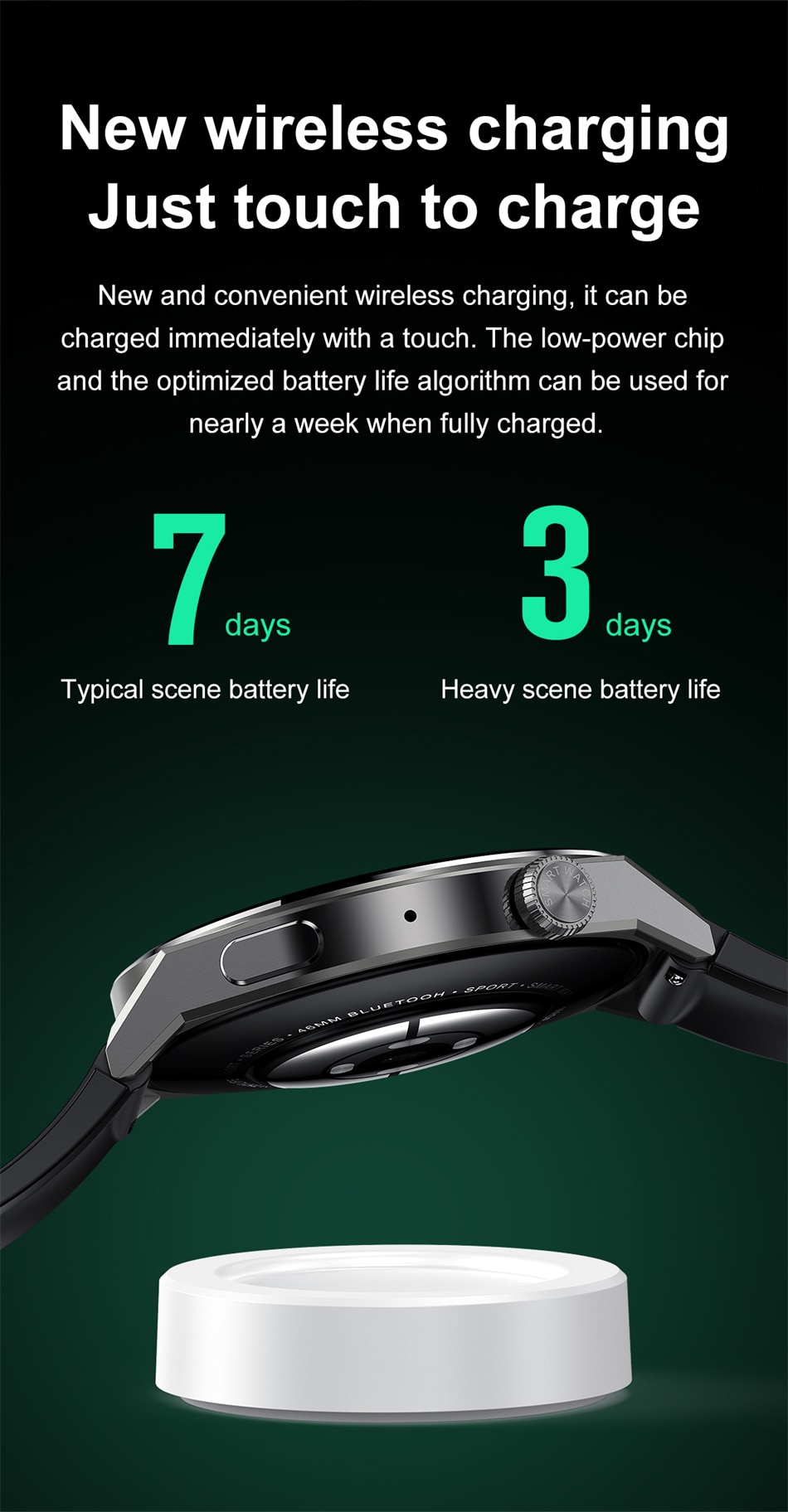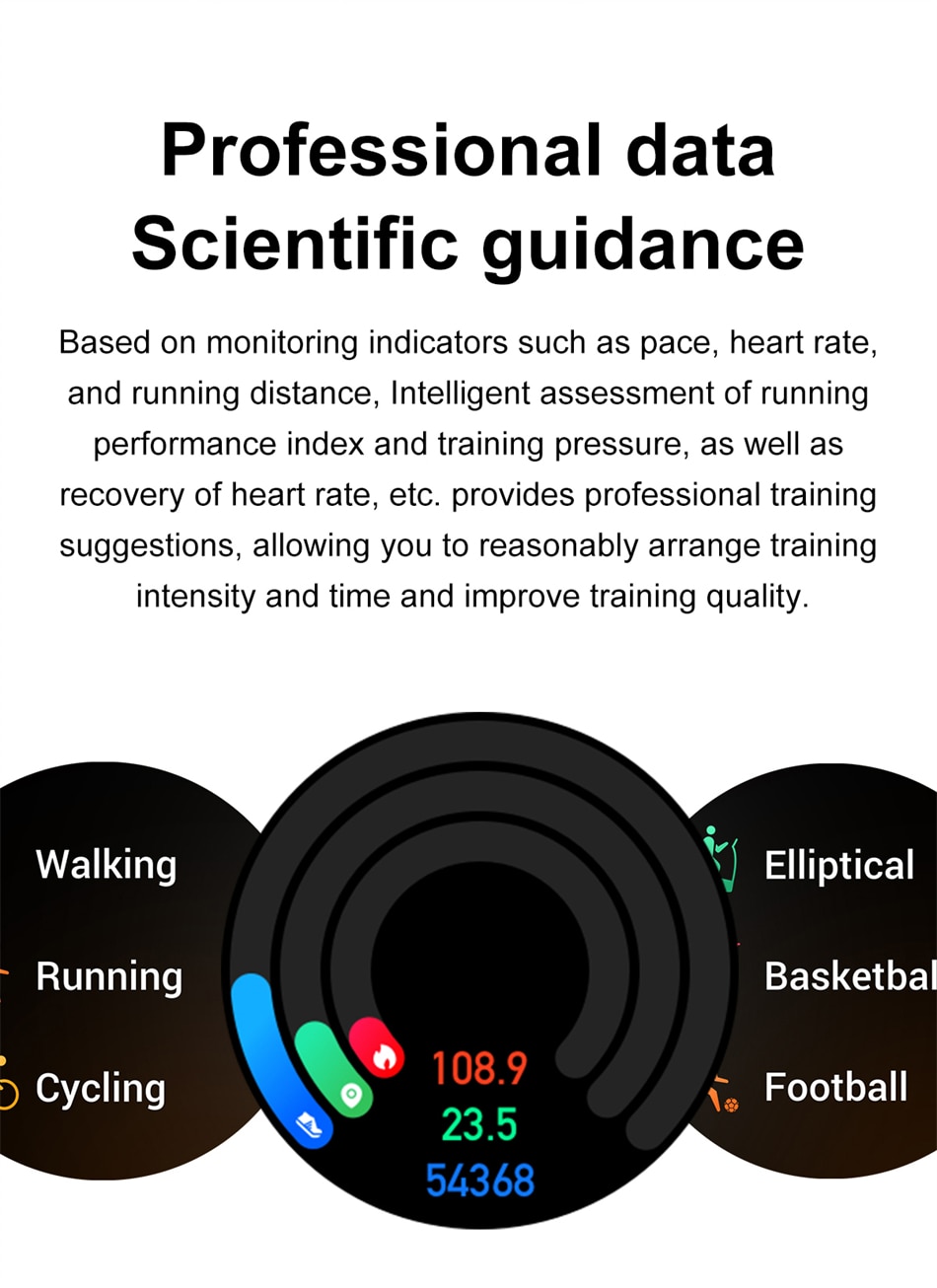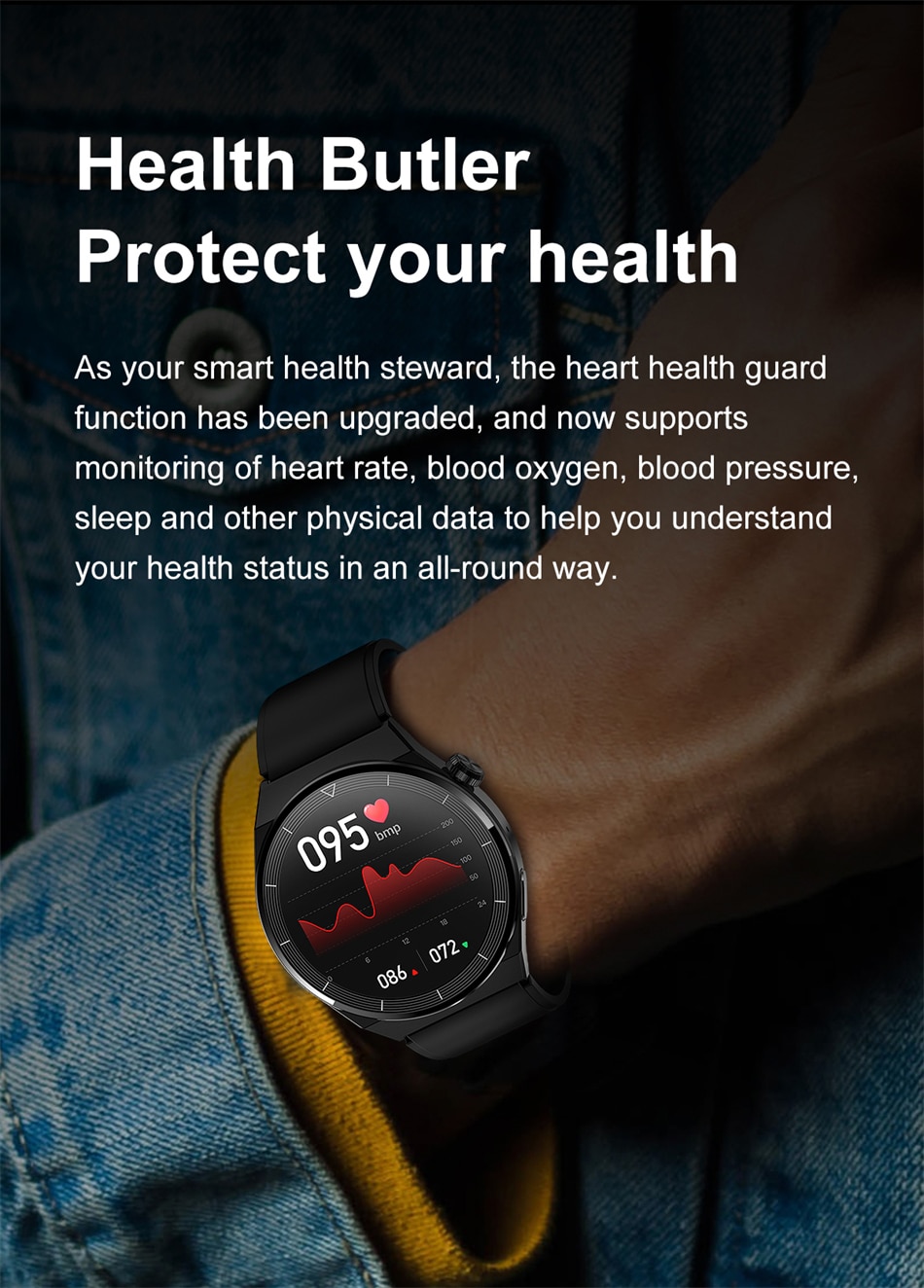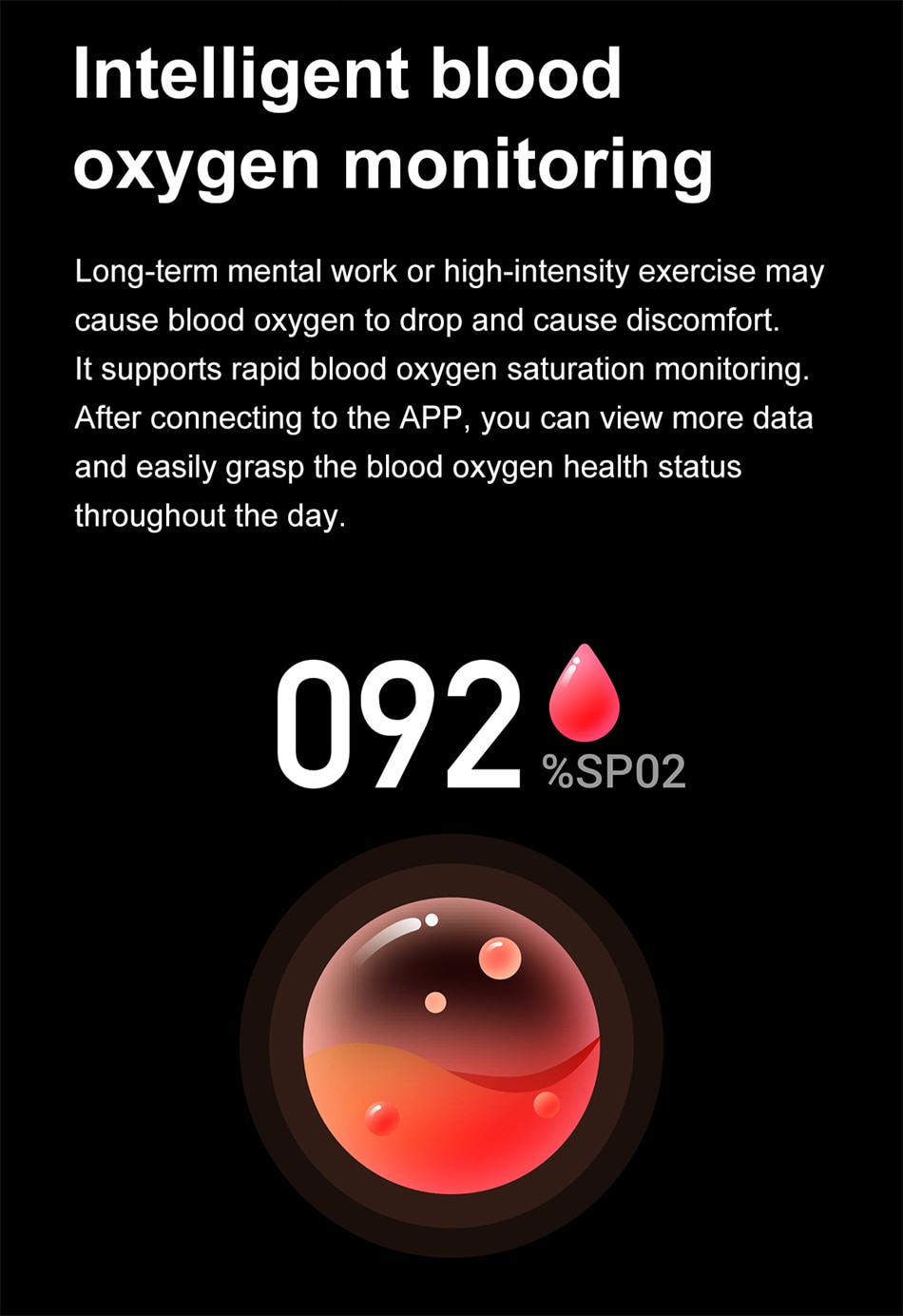 Fragen & Antworten
Q: Was handys ist diese uhr kompatibel mit?
A: Es ist kompatibel mit IOS 9,0 und höher, Android 4.4 und oben
Q: Unterstützung SIM?
A: Keine, SIM ist nicht unterstützt. Unterstützung Bluetooth anruf, nach anschluss der handy. Die uhr kann machen und anrufe empfangen (es muss verbunden werden, um das telefon zu allen zeiten).
Q: Wird diese uhr zeigen push benachrichtigungen? Whatsapp, e-mail, facebook.
A: Ja. und Unterstützung Skype,linkedin,Twitter,Viber, linie. Sie Lesen können, die nachricht inhalt.
Q: Ist die uhr wasserdicht?
A: Ja. Die uhr ist Leben Wasserdicht. Für spritzer, wenn waschen hände, schweiß, wenn ausübung, und regen, wenn es regnet. Kann spielen eine schützende rolle. (Hinweis: Bitte verwenden sie es nicht, wenn schwimmen und duschen)
Q: Können die uhr messen herz rate und blutdruck?
A: Ja. Die uhr kann messen herz rate und blutdruck. Und synchronisieren können daten zu APP für betrachtung. (Bitte nicht im vergleich zu krankenhaus ausrüstung über lesen, es ist NICHT eine medizinische gerät!)
Additional information
| | |
| --- | --- |
| Brand Name | SACOSDING |
| Category | Smart Watches |
| System | Android Wear,Proprietary OS,Android OS,IOS |
| Function | Passometer,Fitness Tracker,Sleep Tracker,Message Reminder,Call Reminder,Answer Call,Dial Call,Push Message,Big Three Needles,24 hour instruction,Chronograph,Alarm Clock,Small Second,World Time,Permanent Calendar,Power Reserve,week,Speed Measurement,Month,Heart Rate Tracker,Interactive Music,Noctilucent,Calendar,Countdown |
| RAM | 256MB |
| SIM Card Available | No |
| Type | On Wrist |
| Voice assistant built-in | YES |
| Language | English,Russian,Spanish,Polish,Portuguese,Turkish,Italian,French,German,Korean,Japanese,Hebrew,Dutch,Arabic,Indonesian,Greek |
| Network Mode | None |
| Metrics measured | Heart Rate Monitor,Other,Sleep Monitor,Blood Pressure Monitor |
| Bluetooth-compatible Version | 5.0 |
| GPS | No |
| Multiple Dials | Yes |
| Battery Capacity | 220-300mah |
| Mechanism | Yes |
| Origin | Mainland China |
| Compatibility | All Compatible |
| ROM | 256MB |
| Rear Camera | None |
| Activity Tracked | Other,Steps Tracker,Calorie Tracker,Activity Tracker |
| Waterproof Grade | Professional Waterproof |
| CPU Model | HD AMOLED Smart Watch |
| Band Material | Stainless Steel |
| Touch Screen | YES |
| Battery Detachable | No |
| Band length[mm] | 275 |
| SIM Card Slot | no |
| Wi-fi | NO |
| Screen Shape | Round |
| Band width[mm] | 22 |
| App name | FitCloudPro |
| CPU Manufacturer | Mediatek |
| Screen Material | AMOLED |
| Certification | CE |
| Application Age Group | Adult |
| Style | SPORT |
| Movement Type | Electronic |
| APP Download Available | Yes |
| Case Material | Precious Metals |
| Band Detachable | Yes |
| NFC Function | Door unlock |
| Resolution | 390*390 AMOLED HD |
| Display Size | 1.36inch AMOLED Full circle touch screen |
| Phone watch | Bluetooth Call Watches |
| Weather display | Music watch |
| answer the phone | Call watches |
| Heart rate | blood pressure |
| Smart Watch Men | Smart Watch Woman |
| Sport watch | Health watches |
| Black Strap | reloj inteligente |
| support | Wallpaper push |
| Full Steel Smart watch | Business Smart watch |
| Gift Type | Holiday Festival Birthday Gift |
| Luxury Smart Watch | Watches Gift For Men |
| Fast shipping | 100% New Fashion watch |
| Smartwatch Mens | For Xiaomi Huawei |
| relogio inteligente smart watch | reloj hombre |
| reloj inteligente hombre | watch for men |
| relogio masculino | montre femme |
| reloj inteligente mujer smartwatch | zegarek damski |
| reloj inteligente mujer | watch for women |
| mi watch | fitness |