Sale!
Songs Optional Waterproof Wireless Smart Doorbell
$17.02 – $45.00
Compare
Description
Item Type: Doorbells
Ringtone: 32 Songs Optional
Waterproof: Yes
Alarm Function: Yes
Adjustable Volume: 4 Levels
Working Voltage: AC 100-240V
Working Current: < 100 mA
Wireless Frequency: 433 MHz
Working Temperature: -10 – 50 Degrees Centigrade
Wireless Distance: 150 Meters
Operation Current: 8~15 mA
Quiescent Current: 3 mA
Battery: 27A 12V
Transmit Distance: <80 m
Size: 74 x 46 x 12 mm
Features: Songs Optional Doorbell, Waterproof Doorbell, Wireless Doorbell, Smart Doorbell, Intelligent Doorbell
Package Includes:
1 x Doorbell Reciever
1 x Doorbell Transmitter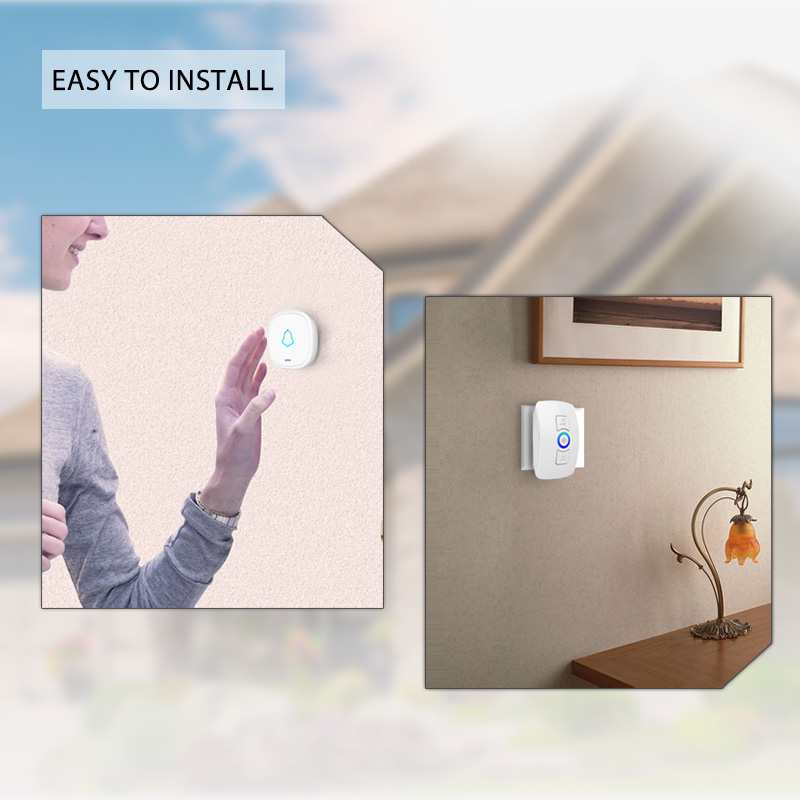 Waterproof touch doorbell button
32 Ringtones and 5 Adjustable Volumes
The wireless doorbell offers a wide selection of 32 melodies and 5 volume levels (0 – 120dB with mute mode) to meet your needs for different occasions. Flashing light with audio alert indicators which is easy for people including the hearing impaired to notice.
Easy to install
Just plug the receiver into power socket and attach the transmitter on door, you don`t even necessarily have to make holes or damage anything
Support Expandable
Already paired before factory and different transmitters can be set to different tunes. Expandable up to 20 accessories
24/7 Lifeguard for Your Family
Prompt you When Kids sneak out or open the window