Sale!
Camera HD1080P 50 Meter Pipe Sewer Inspection
$47.28 – $110.48
Compare
Description
Feature
Power on and play.

2.4 inch screen.

The resolution of the front camera and the side camera are both up to 1080P.

Analog signal for Smooth Picture,Even with 50 meter camera cable.

The length of 8MM front camera Tube is only 3CM,which is better at passing the corner of the pipe.(while the 5.5mm front is 4.5cm,the 8mm side is 4cm)

IP68 waterproof camera for Pipe Sewer Inspection.

Build-in 2600mAh battery for 4-5 hours working time.

Adjustable LED Lights.

Rigid Cable can easily shape what you need,which is better at getting over obstacles.

Hand-held Ergonomic design for comfortable operation.
Application:
1.Car overhaul.
2.Check water leak in wall.
3.Check gas tank.
4.Check drain pipe in shower.
5.Check hydraulic leak.
6.Find out tiny spots that need fixing.
7.Etc.
Specification:
Cable length:2m/5m/10m/15M/20M/30M/50M Rigid cable
Monitor: 2.4-inch Full Color IPS screen
Camera resolution: 1280*720,1920*1080
Horizontal viewing angle: 70°
Focal length:5-10cm for front Camera,2-6CM for side camera.
Waterproof level: IP68 (only for lens cable)
Lens diameter: 8mm fornt//8mm side/5.5mm front
Battery: 1 * lithium battery, 3.7V, 2600mAh
Resolution:
1) The lens does not auto-focus.
2) The best resolution distance is 5-10cm(front)/2-6CM(side). The resolution reduces when the distance is farther or closer.
Note:
1.Do not support TF card,which can not take photo and record video.
2. Front Camera and Side Camera for option.
2.4 Inch HD IPS Monitor
5.5mm/8 mm Lens
Ultra Thin Lens, Ultra-wide Application
The length of 8MM front camera Tube is 3CM ONLY
(while the 5.5mm front is 4.5cm,the 8mm side is 4cm)
6LEDs+1080P
Make The Details Clearly Displayed
2600mAh
Up To 4 Hours Of Using Time
Adjustable brightness
Hand-held Ergonomic design for comfortable operation
Rigid Cable is better at getting over obstacles
IP68 Waterproof Lens
Focal Length of Front Camera:5-10cm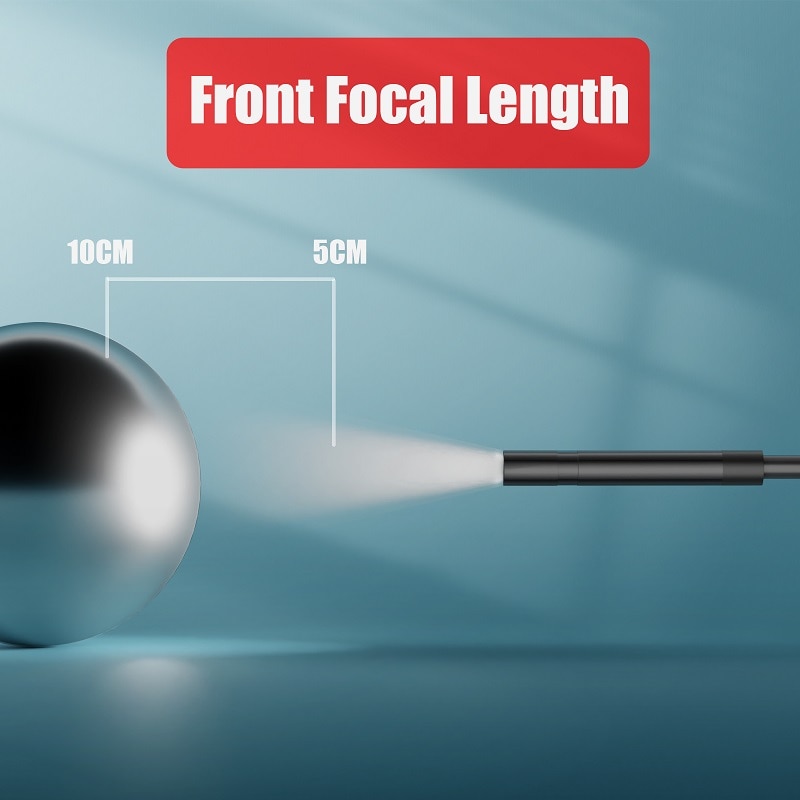 Focal Length of Side Camera:2-6cm
Fittings -Multiple uses (only for Front camera)
Note:the Fittings are not included in side camera
A must toll for life
Various application scenarios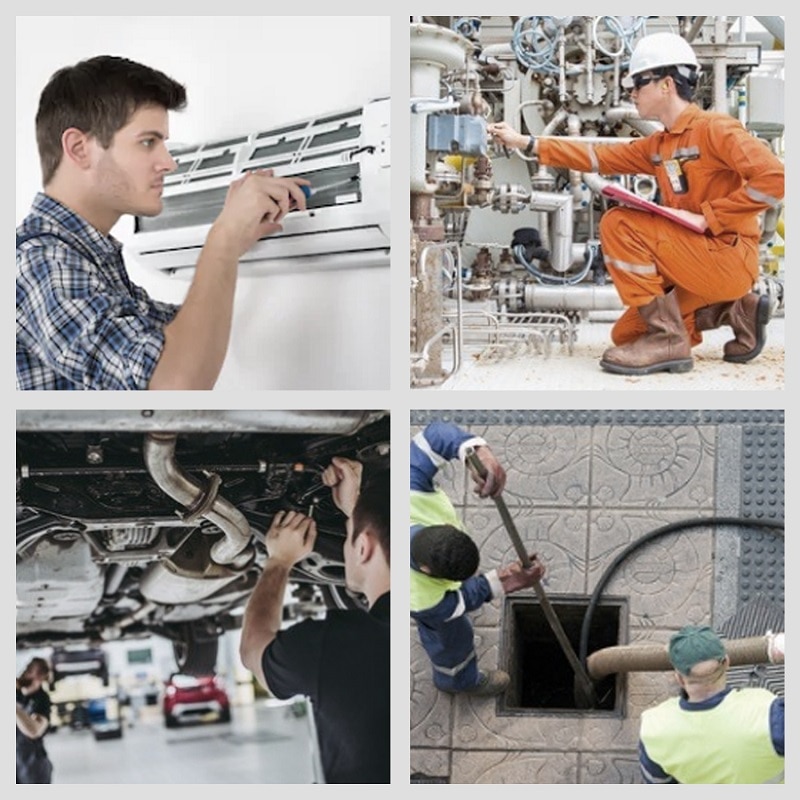 Additional information
| | |
| --- | --- |
| Brand Name | ZCF |
| Origin | Mainland China |
| Certification | CE,FCC,RoHS |
| Smart home platform | Other |
| Lens (mm) | 5.5mm |
| Model Number | P100 2.4 Inch Screen Endoscope |
| Wire Type | Hard Wire |