Wireless Triqinno Gaming Mouse RGB 16000 DPI
$45.00 – $70.00
Compare
Description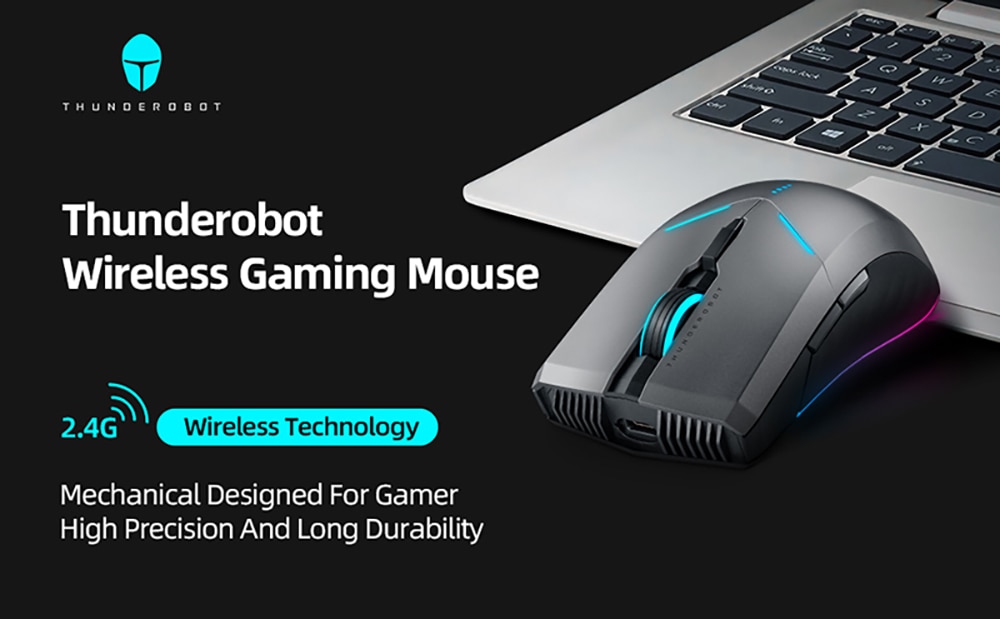 Thunderobot ML703 Wireless Mouse for Gaming Office
Thunderobot Professional Wireless Rechnology
Model : Thunderobot ML703 Wireless Mouse
Lights :RGB bottom light + 7 single lights for eyes,rollers
Product Size : 126.8mm * 65.5mm * 41mm
DPI : Five-speed adjustment up to 16000 DPI
Using time : Can be used for up to 90 hours
Battery : Power saving 1 minute automatic sleep
Capacity : 1000 mAh battery capacity, safe and stable
Electricity : 4 grids to check the battery level in real time
Rechargeable : does not use disposable dry batteries, environmentally friendly and energy-saving
Thunderobot ML701 Wireless Mouse for Gaming Office
Thunderobot Professional Wireless Rechnology
Model : Thunderobot ML701 Wireless Mouse
Product Size : 126.8mm * 65.5mm * 41mm
DPI : Five-speed adjustment up to 4000 DPI
FPS : Adaptive frame rate, up to 4000 fps
Using time : Can be used for up to 90 hours
Lights : 7 single lights for eyes,rollers and bottom
Battery : Power saving 1 minute automatic sleep
Capacity : 1000 mAh battery capacity, safe and stable
Electricity : 4 grids to check the battery level in real time
Rechargeable : does not use disposable dry batteries, environmentally friendly and energy-saving
Thunderobot MG701 Wired Mouse for Gaming Office
Model :Thunderobot MG701 Wired Mouse
Product Size : 120mm * 68mm * 40mm
DPI : Three-speed adjustment up to 4200 DPI
Response rate :200-1000Hz
Lighting :The eyes and the roller glow, and there is no light at the bottom.
Fretting :20 million times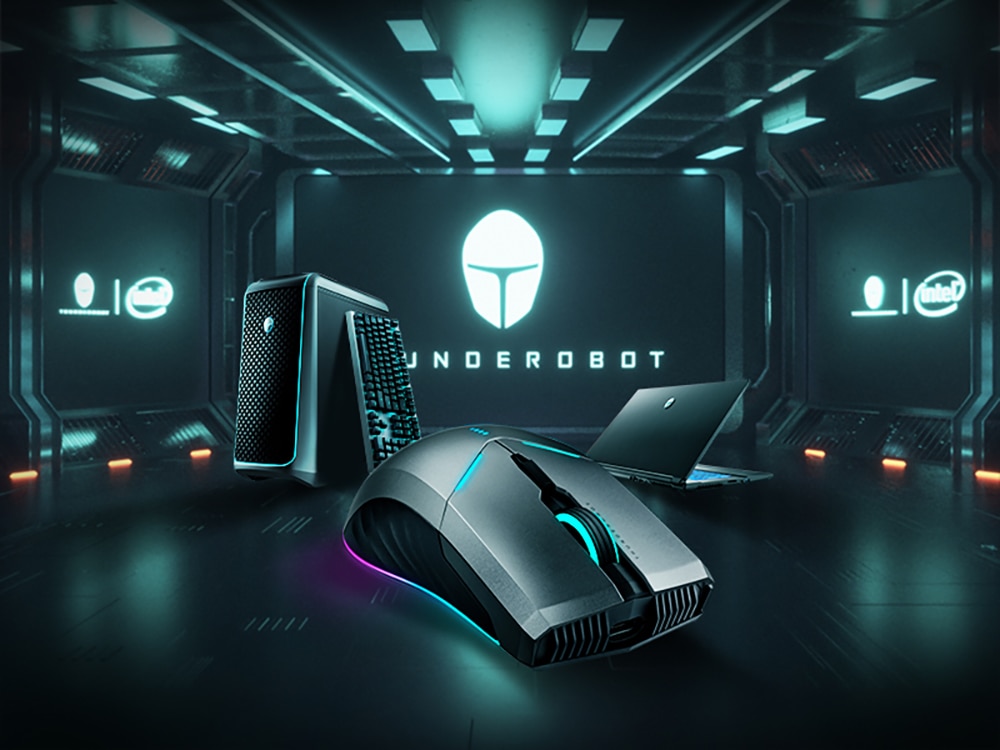 Long use time
1000mA high-performance rechargeable lithium battery, safe and environmentally friendly. It can be used for 90 hours in power saving mode and 30 hours in light mode, and it can play 135 LOL games continuously.
Game-grade chips
Using game-grade sensor chip, DPI supports up to 4000, supports five-speed adjustable, and easily locks opponents in the game.
Thunderobot wireless technology establishes a stable connection through optimized performance of the data channel, and fine prototyping and programming, so that the processing speed of each component is faster than before.
30 million times of fretting life
30 million times of fretting life
In LOL, an average ADC has an average hand speed of about 100 times per minute. A game is played for an average of 30 minutes. The life span of 30 million micro-motions can play 10,000 games.
7 kinds of color light
3 kinds of colorful light modes, 7 kinds of colorful lights, 4 LED light areas.
Comfortable grip
Tens of thousands of structural adjustments, just to make your grip more comfortable when playing games. Two-color injection molding of soft rubber on the side wings makes the thumb acupressure more comfortable.
Two models
We sell two models of mice
ML701: wireless mouse, 4000 DPI, 7 monochromatic lights on the bottom
MG701: Wired mouse, 4200 DPI, no light at the bottom, only the eyes and scroll wheel have monochromatic lights.
Thunderobot is a listed company focusing on computers and computer peripherals. We have a mature warehouse and after-sales system, you can rest assured to buy our products. We were born for e-sports, and we also have products suitable for office use. Tens of millions of continuous tests are just for you to have more comfort and better experience when using the product.
All of our products are packaged in exquisite gift boxes. It is a good choice to give gifts to your friends and family. You will receive a brand new item that has been plasticized, and we will not send you products returned by other customers.
Items shipped from overseas warehouses: We have our own overseas warehouses in a few countries, and customers who place orders from overseas warehouses will receive the goods in a short time.
Items shipped from China warehouse: When we receive your order, we will arrange the shipment as soon as possible. We will arrange more expensive but reliable and fast logistics to ensure that you can receive your item smoothly.
All product development of Thunderobot is based on fan-driven. We have a strong fan team, and the feedback and suggestions you give us are very valuable to us. Welcome friends to come and communicate with us your experience of using the product. We look forward to your 5-star review. If there is a problem with the product, please contact customer service instead of low-star review.Record the unboxing video to protect your rights.
Additional information
| | |
| --- | --- |
| Brand Name | THUNDEROBOT |
| Type | 2.4Ghz Wireless |
| Origin | Mainland China |
| Hand Orientation | Right |
| DPI | 4000 |
| Package | Yes |
| Number of Buttons | 6 |
| Power Type | Rechargeable |
| Style | Mini,Finger |
| Time to market | Jan-14 |
| Certification | CE |
| Model Number | Thunderobot ML701 |
| Number of Rollers | 1 pcs |
| Gross Weight | 150g |
| Operation Mode | Opto-electronic |
| Interface Type | USB |